Product
Quick Links
Handmade
Pottery

Far-Flung
Quilts

The Gypsy
Quilter

Serendipity
For our custom long-arm quilting services, click here:



To learn about our classes and lectures, click here:


To shop for patterns, books and tools, click here:

To send us messages or requests, click here:



To see our local events calendar, click here: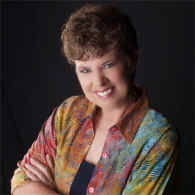 Lanette Edens - The Quilting Gypsy

Over the years, The Gypsy Quilter had grown to become one of the best
known names in the quilting marketplace, for our unique and innovative
products, and our superlative training and services. Now under our new
name, The Quilting Gypsy , the superb quality and excellent value that
you've come to expect from us remain unchanged. Within these pages,
you'll find wonderful new patterns, tips & techniques, tools & materials,
designed to help you create stunningly beautiful quilts with remarkable
speed and ease. The Quilting Gypsy also provides traveling seminars, to
help both novice and experienced quilters expand their creative abilities.
And we now offer superior quality long-arm quilting services, with a vast
array of stitching styles, plus beautiful multi-design interpretive quilting.

The Quilting Gypsy works closely with a number of the quilting industry's
most innovative and prolific designers, to bring you the very latest tools
and methods. You will discover simplified techniques to create intricate
designs that were once impossible, and to trim hours from your projects
while improving consistency and easing construction. Have your guild or
quilting supply store contact The Quilting Gypsy, to make arrangements
for one of our fascinating classes, and learn the new methods first hand.

The Quilting Gypsy offers a wide variety of quilt, handbag, and accessory
patterns, as well as the books and tools to help you do your finest work
while you explore new possibilities. You can shop securely online for all
of our great products. We are certain that you will be delighted with your
purchases from The Quilting Gypsy, because we love what we offer, and
we offer only what we love. Our long-arm services are in constantly high
demand throughout the state, because we care deeply about the quality
of our workmanship and the finished appearance of your cherished quilts.

We have four colorful pages of fine products, with a diverse selection of
unique items! And don't miss the remarkable time-saving quilting tools
and sewing aids from The Gypsy Quilter product line, now available here.
Telephone Numbers

Days: 912-713-2258
Evenings: 912-691-2172

Postal Address

Lanette Edens
The Quilting Gypsy
2258 Armstrong Drive
Savannah GA 31404-5661

Internet Addresses

General Information: lanette@thequiltinggypsy.com
Web Master: webmaster@thequiltinggypsy.com

Page [
] Views

All of our Page View counters include hits accrued under our previous domain name thegypsyquilter.com.